Tennis Clinics with Professional Players
Tennis Program in Melbourne
Kooyong Lawn Tennis Club
January 22 – 27, 2018
Come play and have the best time of your life!
Watching the tennis stars so intimately at Rod Laver Arena will no doubt inspire some of you to play tennis. You can't wait to jump on a court but the great news is that Kooyong is not just any other tennis court. The exclusive Kooyong LawnTennis Club, is the former home of the Australian Open and the host for the great names of tennis, from Goolagong, Rosewall, Laver, Cash, to Agassi, Graf, Navratilova and Federer. It simply feels great to be there and to witness all that history.
The privilege does not end here, as our two world class instructors join us on the pristine red clay and manicured grass courts of Kooyong to teach us different aspects of the modern game.They are committed, enthusiastic, and offer the perfect blend of professional instruction, challenging workouts, social play with a fun and friendly atmosphere that encourages players to enjoy themselves while fine-tuning their game. Everyone will receive ample personal attention and constructive instructions as our tennis program is limited to 12 participants.
" What a fabulous time ! The most beautiful tennis Club in the world and the best tennis instructions I have ever received . " M. R , February 2017
Take YOUR game to the next level with Andrew Kratzmann
Lan and Andrew will teach students different aspects of the game at the private and exclusive Kooyong Lawn Tennis Club, one of the most beautiful and prestigious private tennis facilities in the world.
This private club has 26 beautifully manicured grass courts and 21 pristine clay courts.
Daily clinics will be offered with both instructors from 8:30 to 10.30 Am & 10:30 to 12.30 Am
Every lesson will be tailored to meet the specific needs and interests of each group.
Participants can practice and play recreationally at Kooyong before or after the lessons.
* This activity is limited to 8 participants.
* You may sign up for a 2 day or 4 day clinic.
Kooyong is in the suburbs of Melbourne.We catch the train to Kooyong. Trains run every 15 minutes and it takes about 11 minutes to get there.
2018 Tennis Program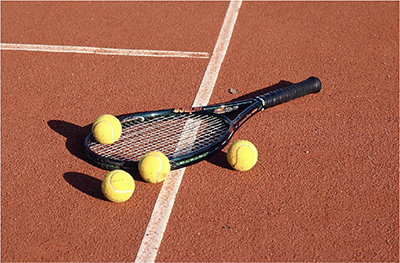 2018 Tennis Clinic Schedule
Jan 22
8:30- 12:30
Kooyong
Jan 23
8:30 – 12:30
Kooyong
Jan 22
5-7 Pm
Welcome Reception
Jan 23
8:30 – 12:30
Kooyong
Jan 24
8:30 – 12:30
Kooyong
Jan 26
8:30 – 12:30
Kooyong
Jan 27
8:30 – 12:30
Kooyong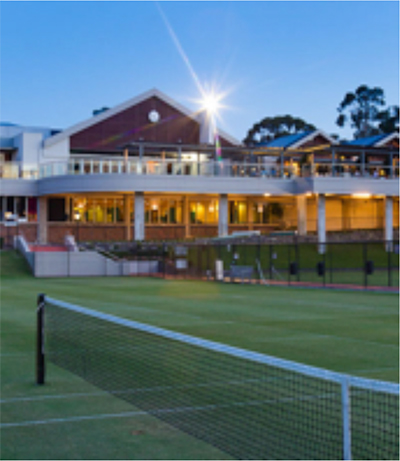 Welcome Cocktail Party
1/ 22/2018
Sofitel Club Room on 35 th floor
Time: 5:00 Pm
Come meet Lan and Andrew, sip on beautiful Australian wines, mingle with other participants and receive information about the coming week.
* For Tennis Clinic participants only.
Contact Us: 415-933-6612
Request More Info!
Lan Bale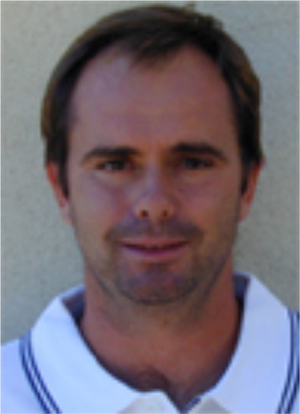 A world top-20 doubles player on the ATP tour for 11 years. Lan competed in 23 Grand Slams and reached the Quarter Finals at Wimbledon in 1994. Lan lives in New Zealand and is currently a high performance coach, a selector for New Zealand's Davis Cup, and its junior development program.
Andrew Kratzmann
Ranked 13 after reaching the final of the 2000 Australian Open doubles. They lost after 4hrs 20 minutes 18/16 in the 5th set. Andrew won 9 ATP tour doubles titles and played Wimbledon, the US Open and the tournaments in between with Roger Federer as his partner.
They are accomplished yet humble.They have played tennis since they were 9 and they still love the game and enjoy being around it. Enthusiastic, skilled and with impeccable work ethics, they teach us as much as we could take in. And, with more than 25years of experience playing on the ATP tour and many more coaching, they bring us great insight to the professional game of tennis.
Download brochure (PDF)